Acrylic Cement Coating For Residential & Commercial Properties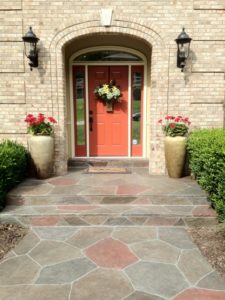 Sundek of PA is a company that residents of Newtown Square, PA, can trust when in search of an acrylic cement coating that both protects and beautifies any existing concrete surface. Our team is the local supplier for Sundek Classic Texture, a premium line of concrete coatings, and we're ready to go to work improving your concrete driveway, walkway, entryway, patio or pool deck with this first-rate product. Although Sundek is acrylic-based, it replicates the look of genuine concrete and is easy to personalize with the use of colored aggregate and carved designs.
Classic Texture doesn't end with its attractive appearance. Its synthetic base makes it virtually impervious to water and resistant to damage from a whole host of substances that tend to degrade or destroy standard concrete. The color resists fading and the surface won't retain heat even on the sunniest summer day. The product is applied as a liquid and spread into place, encasing chips, cracks and damaged areas in a thick protective layer. Sundek is so versatile it can even be placed over other brands of concrete coatings with minimal preparation. If you're interested in finding out more about Sundek Classic Texture and the many ways this acrylic cement coating can be used around your home, call our team today at (610)624-4309. We'll take the time to learn the details of your planned project and offer you a complimentary quote for the work you'd like to have done.