When it comes to decorative concrete, most people immediately think of horizontal applications. That includes floors, stairways, pool decks, walkways, porches, driveways, and so on. However, some options work great for changing the appearance of vertical spaces. Along with walls, this is a perfect choice for fireplace surrounds, indoor water features, and even doors.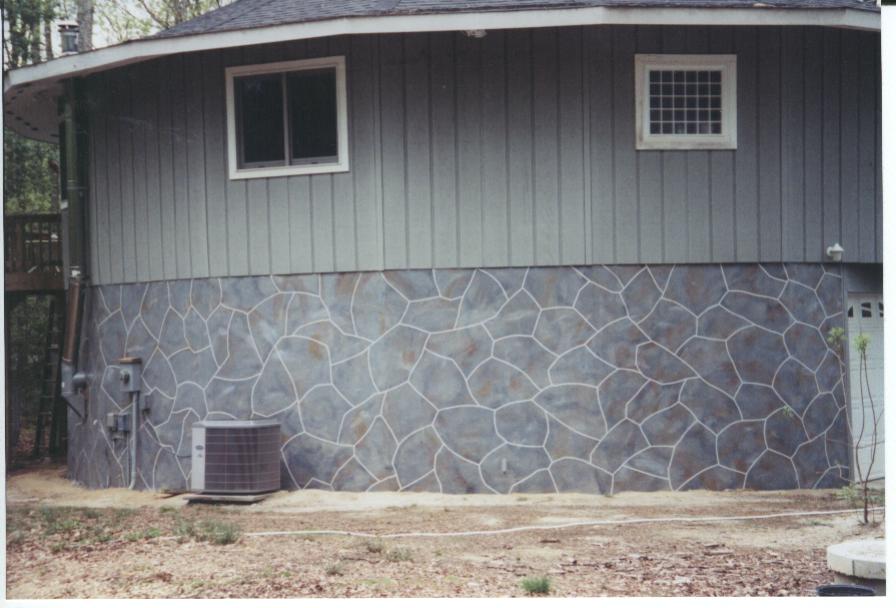 If you want to transform the way your home or business currently looks, instead of using paint or stone, you should check out what decorative concrete can accomplish. Of course, for optimal results, it's crucial to have the job completed by a trained installer, one who uses top-of-the-line products.
Perhaps one of the most beautiful decorative concrete solutions is with a handcrafted custom overlay. What makes this unique is that a highly skilled artisan performs the work. Not only does that ensure a gorgeous outcome but also a one-of-a-kind look. Especially with a product like Tuscan, you'll love the beautiful design elements and deep textures.
This decorative concrete application would look stunning regardless of where you apply it because it creates Old-World charm, but it's ideal for Mediterranean-inspired rooms. You can even choose from multiple colors, making it easy to match the walls to your preferred style.
Another possibility of using decorative concrete on your walls is with an architectural limestone coating like SunStone. Again, this is an excellent choice for any room, but since it creates the look and feel of genuine stone, a lot of people use it for hearth rooms and country style homes. A key benefit of this particular option is that an installer or contractor can apply it to a host of vertical surfaces. Beyond drywall, it works great on stucco, brick, concrete, and more. Are you ready to become the envy of the entire neighborhood? The simple decision of having your walls transformed using decorative concrete will achieve just that. Usually, an expert can finish this type of project within a day, giving you a beautiful new space to enjoy almost immediately