After a brutal winter, spring has finally arrived. However, before the weather becomes too hot, this is the perfect time to start planning an incredible concrete patio at your Carlisle home. Just imagine sitting outside with family and friends in a beautiful setting designed specifically for you.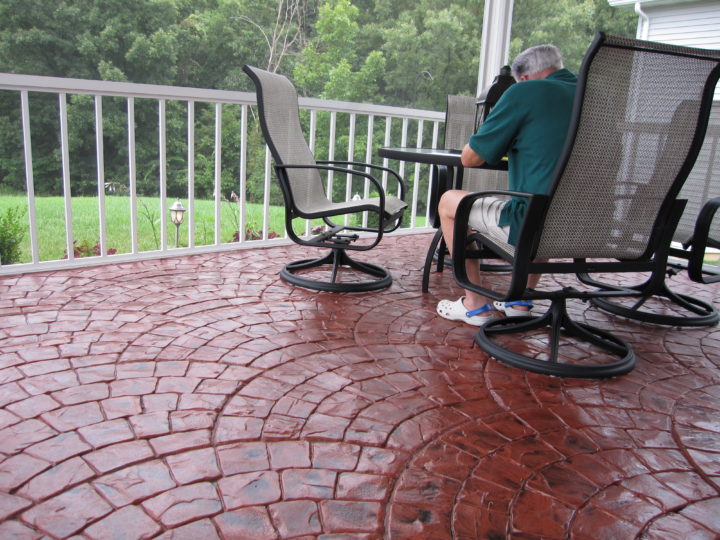 Using ideas that you came up with or those discovered online, you can transform the old concrete patio at your Carlisle home into something completely different. Not only will this provide you with a relaxing environment, but it will also enhance both the appearance and value of your property.
Although you could take a different route, a decorative overlay offers several unique advantages. Because you already have a concrete patio at your Carlisle home, there's no need to rip out the material and start over again. Instead, a professional installer can work with what's in place. All you need to do is select the preferred look.
One example, consider a concrete patio at your Carlisle home using a stamped overlay like SunStamp. The exciting thing about this is you can make an ordinary surface look like genuine wood, brick, flagstone, slate, rock, or another preferred material. In fact, you can have the installer apply more than one design for a more extraordinary patio.
Along with changing the appearance of the floor, you can enhance the beauty of the surrounds if you have an outdoor fireplace. You can even change how walls, water features, and fire pits look. Add comfortable furniture, pops of color using throw pillows, and some greenery, and you'll end up with a space that everyone enjoys.
Keep in mind that a stamped concrete patio at your Carlisle home is just one possibility. You might also consider an epoxy overlay or perhaps an acrylic textured spray. Regardless of what you ultimately choose, your new patio will look fantastic, so much so, that you'll find yourself spending the majority of time outdoors.