What is Concrete Resurfacing?
Often, homeowners or business owners think they need to replace their concrete slab when they want something new. However, with resurfacing, you can keep your existing surface and give it a brand-new look by having a coating installed. This approach saves money, time, and the headache of a demolition. The new coating is as durable, if not more durable, than a new pour.
Free Analysis & Estimate
Can Damaged Concrete be Resurfaced?
If your concrete surface is damaged, we'll need to evaluate it to determine if we can resurface it. As long as the damage isn't too significant, we can typically install a coating. It is our policy to never resurface a concrete surface that isn't viable. We want your new surface to last for years to come.
If you're just looking for a repair, we can do that, too.
What types of surfaces can SUNDEK install coatings on?
If it's concrete, we can resurface it! Here just are some of the types of surfaces that we've installed SUNDEK coatings on:
Balconies
Entryways
Interior floors such as garages, entryways, kitchens, and more.
Vertical surfaces such as exterior and interior walls, retaining walls, and more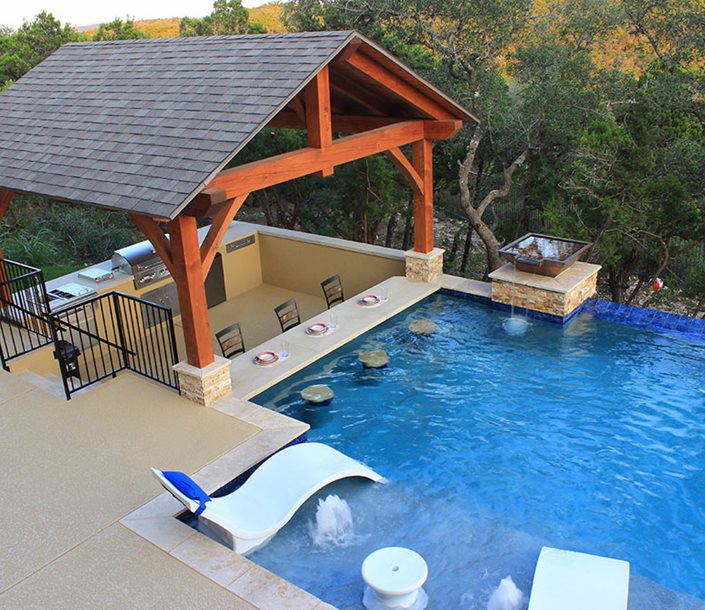 Design Options
The variety of colors, textures, and patterns to choose from when working with decorative concrete coatings makes the design opportunities vast. Whether you want to do something traditional or design your own customized pattern, we can make it happen.
With our stamping and staining services, we can mimic the look of just about any material (for example, brick, limestone, wood, etc.). Or, if you're looking for something simple and sleek with just one color, we can do that too. We recommend looking at magazines, online pictures, and examples from nearby homes or businesses to get a feel for what you like.
Free Analysis & Estimate
Choosing the Right Coating for Your Surface
Each decorative concrete resurfacing system has its own unique set of features, aesthetics, and function, so choosing the right one depends on what you need. Contact us for a free quote and we can help you determine which option is right for you. Here are some of the needs our clients most commonly mention along with potential solutions for those needs.
Make a pool deck or patio slip resistant and/or cooler during hot summer months. Our spray knockdown finish, Classic Texture, is a great choice for resurfacing a concrete pool deck and/or patio. It's been around since 1970, so our Classic Texture is a tried-and-true product that customers love. Combine it with staining to get a customized look.
Update a driveway, patio, walkway, or entryway. With SUNDEK's stamped concrete solutions, you can make an outdated driveway look brand-new. We can mix and match colors and patterns to create a certain look, be it Old-World European, contemporary, or vintage. You can use it throughout an entire space, as a wrap-around design around trees, fire pits, or fountains, or as a border or coping.
Make a garage or warehouse floor more durable. SUNDEK's epoxy and polyaspartic coatings are idea for both residential and commercial properties. These tough surfaces require minimal cleaning and maintenance. Paint chips can be added to make the seamless floor look more attractive.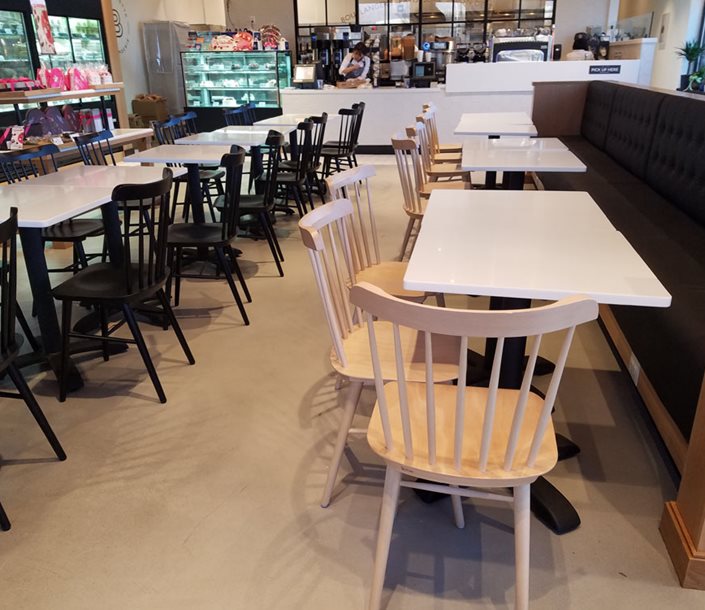 Looking for a decorative concrete coatings contractor in the Philadelphia metro area?
At Sundek of PA, we pride ourselves on creating top quality concrete surfaces that we finish on schedule, at a price comfortable with our clients. Our team of experts strives to make sure you have a top-notch customer experience with as little stress as possible.
We've been installing high-quality coatings for clients in Philadelphia, Doylestown, West Chester, Harrisburg, Lancaster, York, and the surrounding areas for more than two decades.
Call us:(888) 491-2200
Email us: [email protected]
Free Analysis & Estimate