Flooring Needs for Commercial Spaces
No matter what you need, we can help. Here are some examples of the types surfaces we've worked on: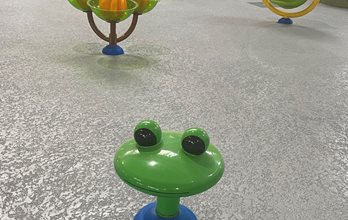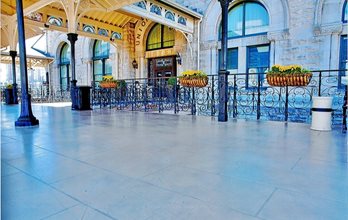 Hotels & Motels
Bathrooms, dining areas, driveways, entries, lobby floors, pool decks, porte-cochère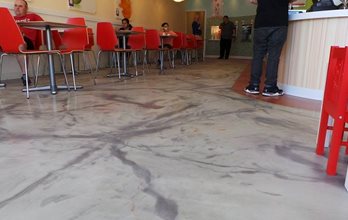 Restaurant & Retail
Bathrooms, dining spaces, kitchens, customer-facing floors, break rooms, utility rooms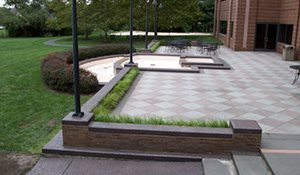 Offices & Business Parks
Break areas, courtyards, kitchens, lobbies,
office flooring, porte-cochères, vertical surfaces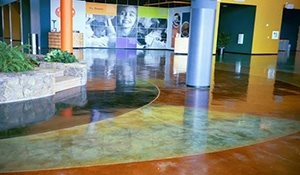 Healthcare Facilities, Schools & Churches
Bathrooms, congregational spaces, hospital floors, laboratories, meeting rooms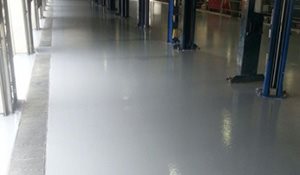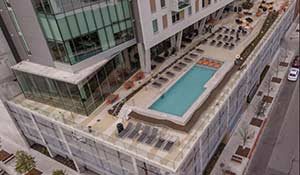 Apartments & Condos
Entries, gym floors, lobbies, playgrounds, pool decks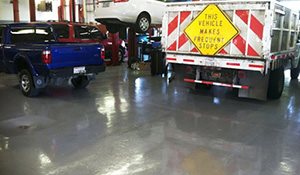 Military & Government Facilities
Pool decks, training gyms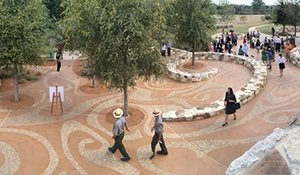 Parks, Clubs & Municipalities
Gym floors, playgrounds, pool decks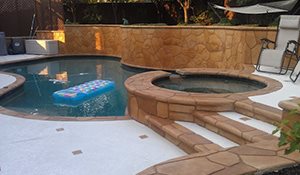 Vertical Applications
Building walls, planters, retaining walls
If you don't see what you're looking for in this list, just ask! If you have a concrete surface, we can work with it.
Free Analysis & Estimate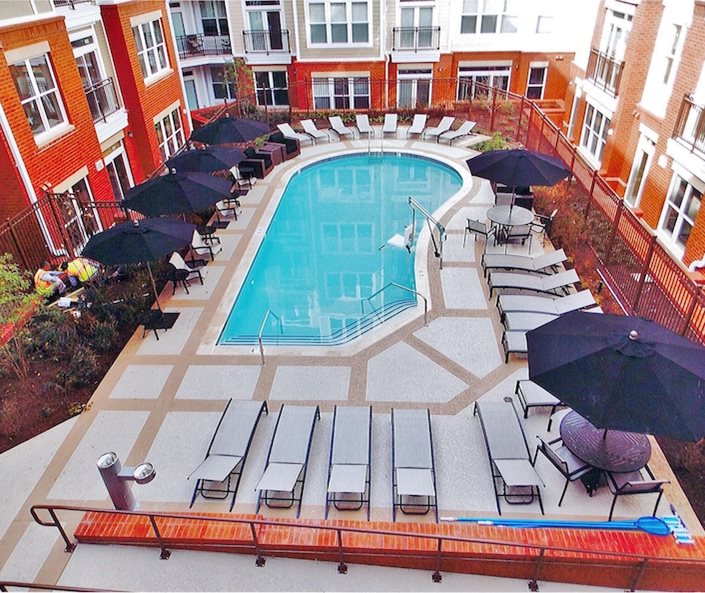 Design Options for Commercial Floors
When most people think of commercial floors, they think of dull and boring surfaces. We're always happy to show our customers the versatility available with decorative concrete coatings and epoxy coatings.
We can customize your surface with our vast array of colors, textures, and patterns. Whether you want us to stain your surface using a subtle color that complements your building exterior—or you want us to use stamped concrete to create the look of brick, limestone, wood, or any other material you love, we are ready to make your vision come to life.
Maintaining an Overlay
On top of providing beautiful, long-lasting surfaces, high-quality concrete coatings are also known for being easy to maintain. Caring for your surface entails removing dirt and other debris when necessary and mopping or hosing the surface to prevent any grime buildup.
Unlike many other flooring materials, spills are easy to wipe up. When coatings are applied correctly with the right sealer, they're also non-porous, which means they're resistant to staining. If you do have a stain that's difficult to remove, you can use a non-abrasive commercial cleaner.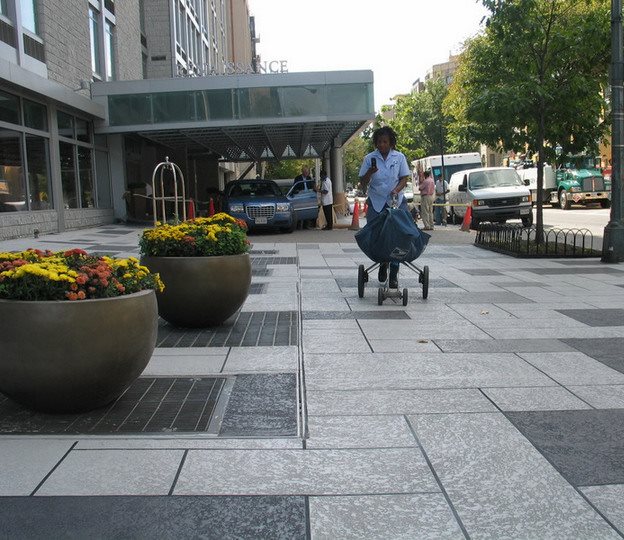 Commercial Contractor in the Philadelphia Metro Region
We've been repairing and resurfacing high-quality coatings for clients in Philadelphia, Doylestown, West Chester, Harrisburg, Lancaster, York, and the surrounding areas for more than two decades. We'd love to hear about your project!
Call us: (888) 491-2200
Email us: [email protected]
Free Analysis & Estimate